Microsoft recently released a new Windows 10 Build 18305 for Insiders enrolled in the Fast Ring with many new features. The changes included in this build are part of the Windows 10 19H1 update which is supposed to be released to the public in April 2019.
The latest build comes with many new features like a new simplified start layout, support for Windows Sandbox, and more.
Along with the new Start Layout, Microsoft also released the new Office app. The new app is called Office and it displays the latest documents along with connecting with the Office applications by providing quick access to built-in tools.
You will be able to open the Office documents like Word, Excel etc., with just a click. Office comes with the new icons which bring in a modern experience to the productivity suite. The app also allows you to connect to the Office apps installed on your computer along with making it easy for you to find all your files in one place.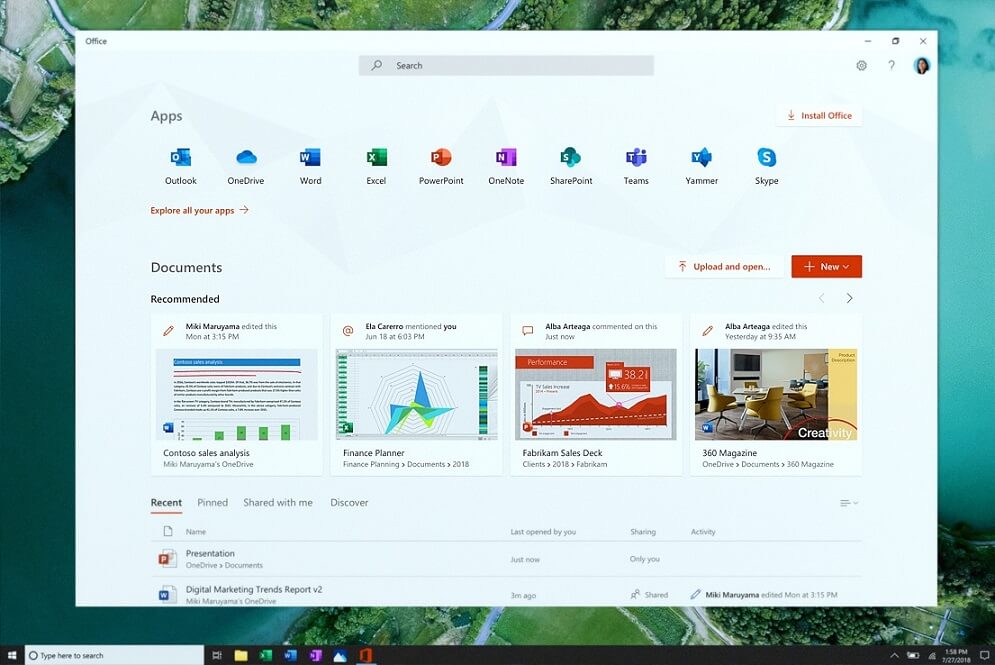 "The app is a great starting point for Office that helps you easily find all your files in one place or easily access any Office solution available to you. It knows to connect you to the Office rich clients if they are installed on your computer or it will send you to the web version of Office if they're not," Microsoft explains.
The new Office app comes with the ability to customize it with other lines of business applications which use the Azure Active Directory to bring corporate branding to the app.
The Office app is currently available Windows 10 preview build 18305 and Microsoft is expected to include the Office app in the public version of its next major update codenamed "19H1".