In the fast ring of Windows Insider program, Microsoft has recently announced Windows 10 Insider Preview Build 18282 which is a part of the 19H1 release. This update is expected to come out sometime in March or April of 2019.
In this update, there are lots of exciting new changes such as a true light theme which changes the look of everything including Start, Taskbar, Notification background to white color. This update also brings new screen snipping tool, improved printing experience, Windows update setting improvements, updated screen brightness settings, improvements to narrator and tons of other changes.
In this article, we are going to discuss the new screen snipping tool and printing experience.
New screen snipping tool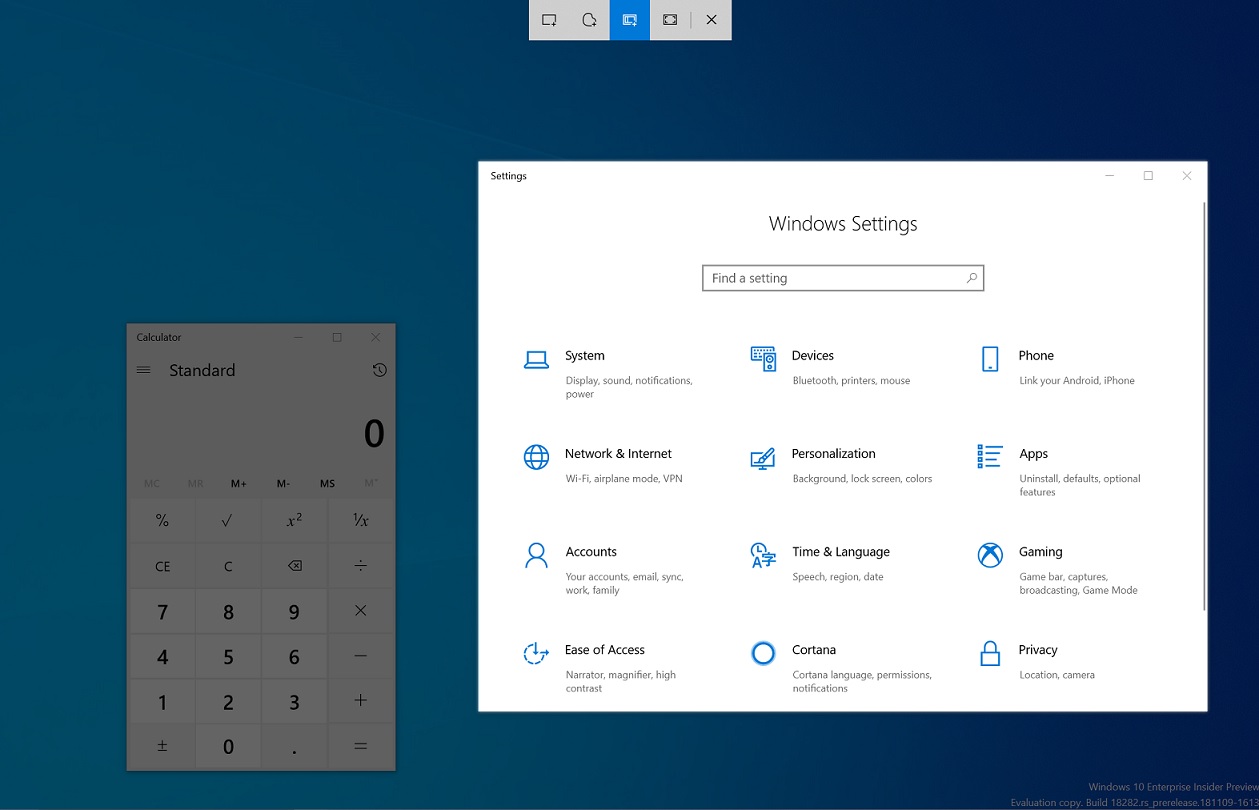 With the release of October 2018 update, Microsoft had introduced an advanced screen snipping tool which can be activated by pressing 'Win key+shift+S' or 'Print screen' or by directly by opening the app called 'Snip & Sketch'. But there is still room for a lot of improvements. So, based on users' feedback Microsoft has added two new things to the 'Snip & sketch' app.
A delay snip option
Windows snip mode
The improved Snip & Sketch app with window snip mode is available to Insiders for testing and feedback.
The delay snip option will allow users to delay the snip for a few seconds. Right now there is only two options available – 3 seconds and 10 seconds. The windows snip mode will allow users to snip the one specific windows at one click and these snip settings will be remembered by the system for future use.
It's worth noting that this updated 'Snip & Sketch' app is shipped to only 50% of Insiders and it will be released to the general public soon.
New printing tool
Microsoft has also improved the printing experience with Windows 10 build 18282.
As we have mentioned earlier, the new light theme is here and the modern print dialog will also appear lighter now.
For improving clarity, Microsoft has updated a number of printing options to now include icons to help users easily and quickly identify them.
A line of description to some of the drop-down settings are added. This can be seen in the more settings option at the bottom of the print dialogue box.
If the printer name is long, now it will wrap rather than being cut off.
Which of these exciting new features are most interesting to you? Let us know in the comments below.