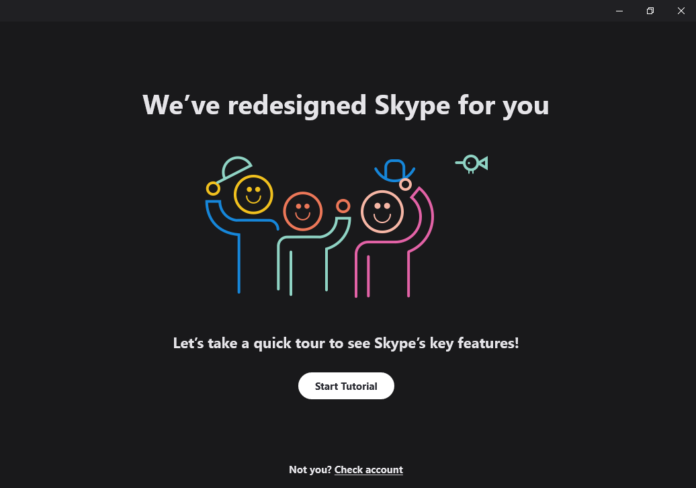 We had earlier reported that Microsoft will be ending support for its Classic Skype app on the desktop this fall. The company is now rolling out the new Skype version 8 to more users globally. The rollout was announced by Peter Skillman, Director of Design for Skype and Outlook yesterday on his official Twitter account.
The latest Skype version 8 comes with some new built-in features like the Call Recording and more. The company has also added many new features and accessibility improvements to Skype 8.
The new Skype update will now show the Skype version on sign in screen. The Skype team has also added a new setting for a secondary ringing device along with bringing some advanced webcam settings.
We are now upgrading more users to Skype 8. Based on your feedback we added: Show Skype version on sign-in screen
Setting for a secondary ringing device
Advanced webcam settings
Separate Skype volume control on Mac
Setting for incoming call notifications for Do Not Disturb mode

— peter skillman (@peterskillman) November 2, 2018
The team has also added a new setting for incoming call notification when the Skype users have activated the Do Not Disturb Mode. Users will now be able to Mute or remove participants in a group call along with hiding conversations from the chat list.
There is a new setting added to change the text size on the desktop and the global conversation search now shows more than 20 results. A new setting can now be found to "Enter" or "Return" to send message or add a line and also disable link previews.
Microsoft has also made some improvements to the Drag and drop file sharing option along with improving the availability status on desktop. Users can now add a phone number as a contact without having to save the name for the particular number.
Microsoft has also announced that it is working on bringing the Skype 8 on feature parity with the Skype Classic app. Skype was recently updated to support split view and Microsoft says it is working on several other features that should be added to the app soon.